Premium Decor items are Decor items purchasable only using Gold.
They provides a similar amount of Happiness to other Decor that it shares a level with, and is generally only worth puchasing for aethetic reasons.
Almost all Premium Decor pieces cost the same amount - 10 Gold, with the sole exception being the Water Path. Since it is only priced at 4 Gold, this makes it the best value at almost 100 Happiness per Gold. This even beats the highest-level Decor piece, the Wishing Fountain, which produces only 60 Happiness per Gold (and takes up 4x as much space).
See also: Decor
Butterfly Garden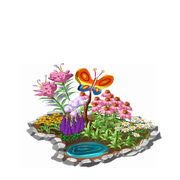 Level: 3
Cost: 10 gold
Happiness: 96
Size: 2x2
Boomerang Statue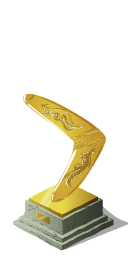 Level: 4
Cost: 10 gold
Happiness: 133
XP: 5
Size: 1x1
Cactus
Level: 5
Cost: 10 gold
Happiness: 146
Size: 1x1
Botanical Garden A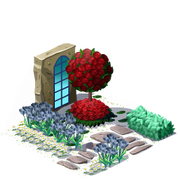 Level: 6
Cost: 10 gold
Happiness: 159
Size: 2x2
Botanical Garden B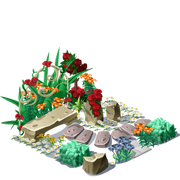 Level: 6
Cost: 10 gold
Happiness: 159
Size: 2x2
Botanical Garden C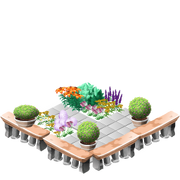 Level: 6
Cost: 10 gold
Happiness: 159
Size: 2x2
Botanical Garden D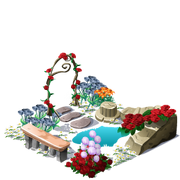 Level: 6
Cost: 10 gold
Happiness: 159
Size: 2x2
Corn Stalks
Level: 6
Cost: 10 gold
Happiness: 159
Size: 2x2
Carousel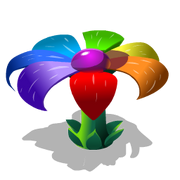 Level: 8
Cost: 10 gold
Happiness: 183
XP: 7
Size: 2x2
Zen Garden

Level: 10
Cost: 15 gold
Happiness: 233
XP: 10
Size: 1x1
Eternal Flame
Level: 12
Cost: 10 gold
Happiness: 257
XP: 12
Size: 1x1
Gazebo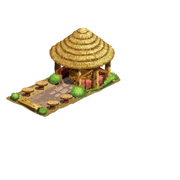 Level: 12
Cost: 10 gold
Happiness: 257
XP: 12
Size: 2x1
Blue Glass Flower
Level: 16
Cost: 10 gold
Happiness: 302
Size: 2x2
Orange Glass Flower
Level: 16
Cost: 10 gold
Happiness: 302
Size: 2x2
Purple Glass Flower
Level: 16
Cost: 10 gold
Happiness: 302
Size: 2x2
Red Glass Flower
Level: 16
Cost: 10 gold
Happiness: 302
Size: 2x2
Yellow Glass Flower
Level: 16
Cost: 10 gold
Happiness: 302
Size: 2x2
Greenhouse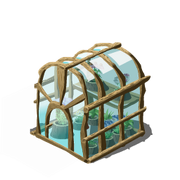 Level: 20
Cost: 10 gold
Happiness: 376
Size: 2x2
Ice Cream Sculpture

Level: 20
Cost: 10 gold
Happiness: 376
Size: 1x1
See-Saw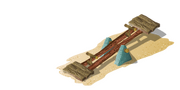 Level: 20
Cost: 10 gold
Happiness: 376
Size: 2x1
Beach Chair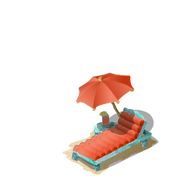 Level: 21
Cost: 10 gold
Happiness: 387
XP: 23
Size: 1x1
Water Path

Level: 21
Cost: 4 gold
Happiness: 387
XP: 23
Size: 1x1
Lighted Tree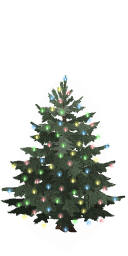 Level: 23
Cost: 10 gold
Happiness: 409
Size: 1x1
Lilypad Pond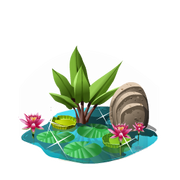 Level: 24
Cost: 10 gold
Happiness: 420
XP: 28
Size: 2x2
Pillared Pool
Level: 28
Cost: 10 gold
Happiness: 464
Size: 2x2
Throne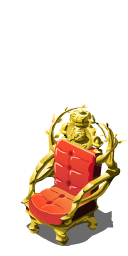 Level: 32
Cost: 10 gold
Happiness: 507
Size: 1x1
Tropical Oasis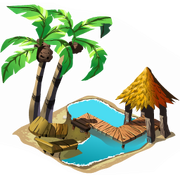 Level: 36
Cost: 10 gold
Happiness: 550
Size: 2x2
Wishing Fountain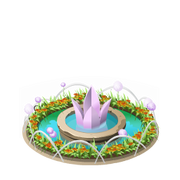 Level: 40
Cost: 10 gold
Happiness: 592
Size: 2x2